Credentials
At Canopy Solutions, we are proud to be affiliated and certified by the industry's leading organizations. Our ongoing education allows us to stay up-to-date with tree care policies and techniques. This methodology has been a cornerstone to our success as a local PNW tree care company.
---
International Society of Arboriculture (ISA), Certified Arborists on Staff
The International Society of Arboriculture, through research, technology, and education, promotes the professional practice of arboriculture and fosters a greater worldwide awareness of the benefits of trees.
Certified Arborists are individuals who have achieved a level of knowledge in the art and science of tree care through experience and by passing a comprehensive examination developed by some of the nation's leading experts on tree care. Learn more about the importance of hiring an arborist.
---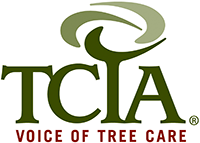 Tree Care Industry Association (TCIA)
Established in 1938, the Tree Care Industry Association is a trade association of more than 2,000 commercial tree care firms and affiliated companies. TCIA develops safety and education programs, standards of tree care practice, and management information for arboriculture firms around the world.
---
Licensed, Bonded & Insured
Insured to $1,000,000 for your protection
Contractor # CANOPSL852JP